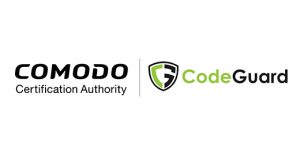 Did you ever think of your website as an asset of your company? Well, it certainly is!
It provides existing customers with a way of seeing what's new at your store or restaurant, and prospective customers with an idea about what they will experience when they walk thru your doors. Our job, in everything we do, is to protect your assets and help you to respond to "Little Things" BEFORE they become Big Things.
Our Managed CodeGuard Service employs modern technologies to (1) watch your website(s), (2) perform a daily OFFSITE backup, (3) detect any changes to your application, (4) rollback only the modified code, and (5) keep you informed of the status of your assets.
It is significantly different from the CPANEL/WHM Backup features included in most Internet Web Hosting Plans as (1) your backed-up data is not kept on the same server as the website — it is stored in encrypted format on Amazon Web Services and AWS manages all key management and key protection; (2) your data is a true "differential backup", not a simple "full copy"; (3) the service is fully transparent, and provides reports and other notifications; (4) the service is managed for you by expert webmasters; and, (5) the Codeguard data can be used to restore your website to a new location.
Website Scanning: Backup & Disaster Recovery
Our service is application-agnostic and compatible with all Content Management Systems, implemented with either MySQL or Microsoft SQL Server databases. When performing backups, ALL file content is retrieved using FTP or SFTP protocols during  the first backup. Daily backups are all Differential Backups, so they occur very quickly and do not impact your online applications. When a site needs to restore from a previous version, the first thing CodeGuard does is to check the live website to see what content is on it. This enables us to quickly push (or pull) the differences. Subscriptions are priced per website.
Website Scanning: Automated Malware Remediation
CodeGuard's patented functionality automatically scans, discovers and fixes threats your site encounters. While not specifically a PCI Compliance tool, its use will demonstrate your commitment to proactively fighting malware and other online threats. Subscriptions are priced per website.
Website Scanning: Private Portal & Auto Change Notices
Our service provides our clients with a private portal to their website information since the initiation of service and email alerts any time anything changes in the source code of the website. Subscriptions are priced per website
Website Scanning: Current Options
The Options for these services is being updated. Please check back soon.
Our service offerings are simple and include 5 GB of storage for each website. If your needs exceed that level, additional storage can be made available.
| | |
| --- | --- |
| Name | Number of Sites |
| | |
| Personal | 1 |
| Professional | 12 |
| Team | 25 |
| Small Business | 100 |
| | |
---
Want more information ? Go to our Presales Knowledgebase or email Presales@Atlanticwebs.com..